Request a FREE Investment Consultation
Meet Rick Harper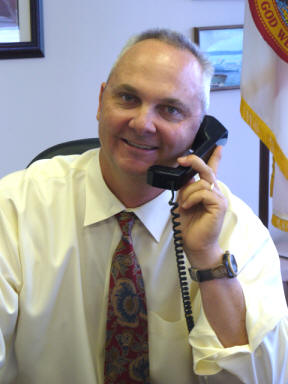 Rick Harper, the Broker and Owner of Harper Realty, Inc., has been in the real estate industry for nearly 25 years. He built the company from the ground up. In a few short years, made it one of the most successful real estate investment firms in the nation. Rick has a passion for real estate investing and he loves helping others capitalize on real estate. His goal was to offer the best product and service for investors from all over the country who want to invest in emerging markets.
Rick received a Business/Finance degree from California State University Long Beach. He began his real estate career as a mortgage broker and maintained top producer status for several years. There he learned exactly what lenders look for from buyers. Rick's lending experience has proven to be a valuable asset for ensuring the deal goes through. Most of his clients benefit greatly from his expertise in the lending industry.
Long before Rick became a broker, he was a successful real estate investor. He has acquired dozens of properties, yielding a positive cash flow sufficient for the average person to retire. He is willing to share his proven real estate investment strategies with anyone who has the desire to learn and profit from real estate. This first hand experience has given him the insight to wisely guide clients into profitable and safe investments. He puts his money where his mouth is and buys exactly what he sells. "My greatest reward is the trust, respect, and loyalty of my long term clients who have profited from my program".
Rick has a beautiful wife and two precious children. They spend their free time boating or managing on their second business; a working cattle ranch.